Temporary Gigs for Beauty and Barber Pros
March 30, 2020
Companies Still Hiring
We know times are tough out there. There is a lot of uncertainty for beauty and barber pros who need jobs right now.
If you're in a position where you must find a way to bridge the gap of income between now and when it's been cleared to go back to your barbershop or salon careers, WE GOT YOU! There are tons of employers out there who need help. We've compiled a list of companies that are hiring in the 100's of thousands. From temporary, part-time and full-time. That way you can bridge that gap and keep your finances in order.
We will continue to send out information as often as possible so you have more knowledge and more opportunities.
Get in the app, we are posting updates and resources to help the beauty and barber community daily.
At Home Work for Beauty-Pros with Renzoe Box
"Our goal is to help beauty service pros with some income while the distancing rules and non-essential business closures are in place".
The job involves:
20 minute virtual beauty consultations via Zoom or Google Meet
Learning about women's makeup habits
Introducing the Renzoe Box product
Earn up to $15/hr plus commission
It's also a fun way to stay connected & socialize during this time of isolation. (Who doesn't want to talk beauty over Coronavirus?!)

Get Paid to Shop with Shipt
Earn up to $22/hr or more shopping for Shipt members. Apply here >>>
Requirements:
At least 18 years of age.
Valid U.S. driver's license and auto insurance.
A reliable vehicle, 1997 or newer.
Knowledge of produce selection.
Ability to lift 40 pounds.
iPhone (iOS 10 or newer) or Android (5.1 or newer) smartphone.
Earn Cash by Completing Surveys Online
Answer a few simple questions about yourself so that we may match your profile to a variety of our surveys.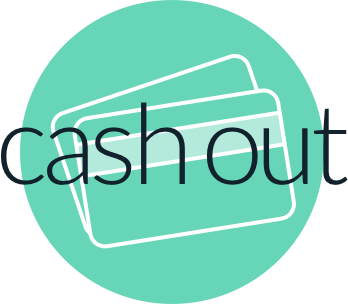 Collect points for every survey you complete! Redeem your points in the form of gifts cards or cash via PayPal or Branded Pay.
Join us for daily challenges, polls, product and services offerings!
Amazon: Hiring for Shoppers, Warehouse & Delivery
Earn $17/hr or more
Start as soon as 7 days
No resume or previous work experience required
*Includes added $2/hr through April
Food Delivery is HIRING
It's free to sign up and fast to get started. There are no fees or time commitments, so you take home 100% of what you earn every time you complete a delivery.
Other Temporary Gig Ideas
Think of the short term and get creative. LOOK AT THIS AS AN OPPORTUNITY TO TRY SOMETHING NEW. It's only temporary. Think in terms of the next 30, 60 and 90 days. What types of gigs, freelance jobs, and others can you pick up to supplement your income?
Here are some of our ideas:
Instacart – adding 300,000 gig workers
Blue Apron – hiring temporary and permanent positions in New Jersey and California
Trader Joe's
Whole Foods – hourly starts at $15/hour with enhanced pay opportunities until May 3, 2020.
Dollar General – adding 50,000 employees nationwide
CVS – needs to immediately fill 50,000 part-time and temporary roles
Papa Johns – hiring 20,999 team members to deliver
Lowe's – hiring 30,000 part-time, seasonal, overnight employees. Offering a bonus of $300 for new full-time employees and $150 for part-time employees.
Walmart – plans to hire 150,000 hourly workers
Sheetz – convenience store chain is hiring 1,300 people to respond to increase demand
Stop & Shop – the grocer is hiring 5,000 new part-time positions
Domino's – is hiring 10,000 workers
Tutor online
Teach language online
Walk dogs
Happy to help.
Connect with us in the app or email us directly with suggestions or questions: hello@handsomeapp.com.
HANDSOME APP is headquartered in Austin, TX and is a top beauty salon app and barber app to expand your professional network, find salon and barber jobs and education. Download the app in the iOS store and join thousands of others.